SCM Lines
service routes
Inducement and spot cargo services available between east coast Mexico, Central America, Caribbean, North Coast South America and US East Coast and gulf ports.
The only carrier with a full liner service to the area with fast, modern multipurpose self-geared vessels specially designed to navigate the river delta, and shore cranes capable of lifting up to 400 metric tons, SCM Line's expertise is tailor-made to transport liner, heavy lift, OOG and project cargo safely, on time, and on budget. In addition to the river ports, SCM Lines offers all water liner service to Guanta, Venezuela from Houston and Miami, as well as project and vessel charter service between Mexico, US Gulf and East Coast Ports and East Coast Central, North Coast South America and the Caribbean.
Mexico
Between East Coast Mexico, Central America and South America.
US Gulf
Between US Gulf Ports, Mexico, Central America and South America.
US East Coast
Between Port Everglades, Florida, and North Coast South America.
Port of Palua
The Port of Palua serves as the principal access for the import of materials and equipment for the local heavy industry in the Orinoco, as well as access for exports produced in the area.
Originally conceived as a platform for loading and unloading project cargoes for Corporacion Venezolana de Guayana (CVG), the Port of Palua is a modern facility with newly updated infrastructure offering stevedoring and terminal operations for the loading and discharging of general cargo, rolling stock, containers, big bags, break-bulk, and bulk cargoes, also providing warehouse receiving, storage and container consolidation and deconsolidation services. The port efficiently serves our customers and plays a vital role in the development of the region.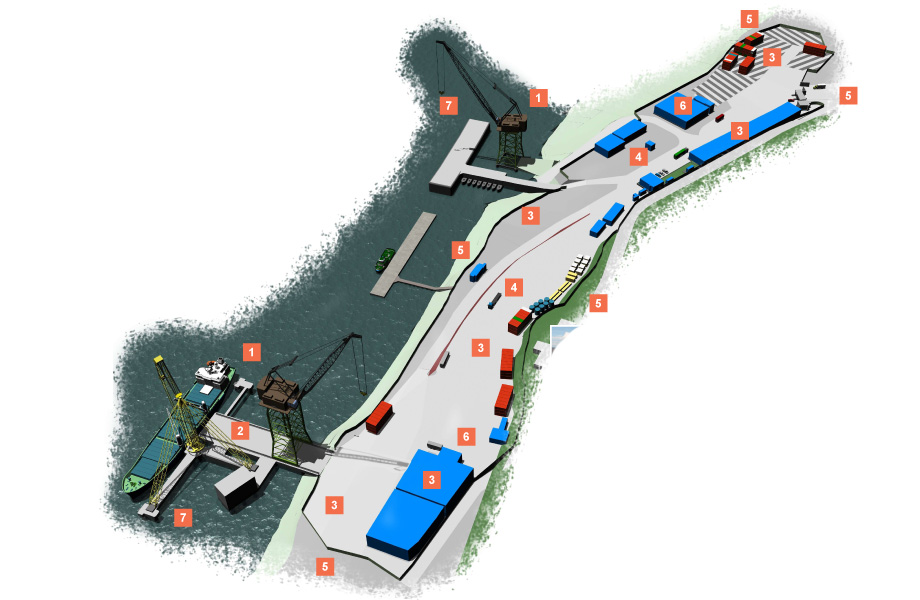 Download Legend & Port Details Sheet
---
Terminal Location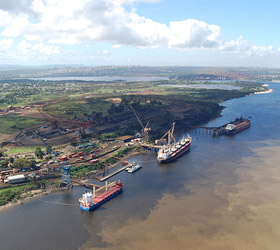 The Port of Palua is located at lat 08 21' 55 '' North, 62 41' 20'' long. West on the southern bank of the Orinoco river, approximately 182 miles from the Caribbean sea coast. The port is located approximately at a distance of 10 Km from the heavy industries area. (Sidor, Alcasa, Venalum, Bauxilum, etc.)
One of the main ports on the Orinoco River, Puerto Ordaz is located lat 08 21' 55'' North, 62 41' 20'' long. West 182 miles inland from the sea at the junction of the Orinoco River with the Caroní River.
It serves the south eastern region of Venezuela that comprises the city of Ciudad Guayana where the heavy industries are established for steel, aluminum, iron ore and gold mining, hydroelectric plants, lumber factories and it also serves the city of Maturín where the main heavy oil wells in current exploitation and production are located.