Your Cargo
delivered safely, on time and on budget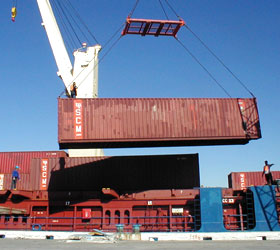 Bulk and Break Bulk
SCM Lines specializes in the transport of bulk and break bulk cargoes. Our experience includes the transport of pipe, steel products, coal, minerals, fertilizers and grains and other dry bulk cargoes.
We offer project cargo logistics services linking the east coast of South America with Mexico, Central America, North America, and the Caribbean.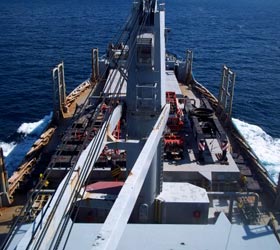 Project and liner
SCM Lines is the only carrier that provides regular monthly service to Palua (Puerto Ordaz) and Guanta, Venezuela, from Tampico, Mexico, Houston, Texas and Port Everglades, Florida.
Our state of the art 12,500 square foot warehouse located in Miami, Florida, accepts less than container-load cargo to Palua, Venezuela.
We specialize in the transportation of out-of-gauge, heavy lift, break-bulk, roll-on/roll-off machinery, yachts and boats on our modern multipurpose, self-geared vessels.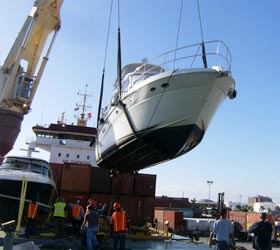 Yacht Transportation
SCM Lines provides lift-on, lift-off transportation services to yacht logistics professionals and individuals who wish to ship their boats or yachts from US Gulf and East Coast ports to North Coast South America and Caribbean ports.
In containers, on trailers or cradles, SCM Lines' self-geared multipurpose vessels will transport your yacht safely and on time.
Wharf to wharf or water to water, our flexibility in scheduling and logistics experience assures the safe and reliable delivery of your yacht to its destination.
A Personalized Customer Service Experience
At SCM Lines, taking good care of our customers goes beyond transpoting your goods safely and efficiently.
We will provide you with a dedicated point of contact well familiarized with your organizational needs and the combined experience of our highly qualified team of transportation professionals to ensure you always enjoy the level of service you expect.